From time to time someone will wander into one of the online Porsche 928 chat forums and ask about resale value or "investment potential" of the 928. It's almost always by someone who has never owned a 928 (or any other type of Porsche for that matter).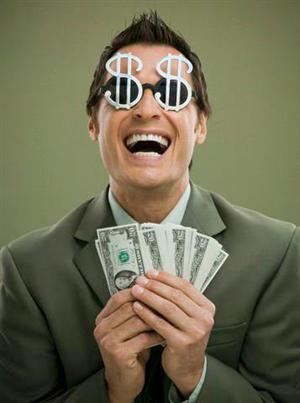 The issue is a complicated one as there are so many variables (condition of the car, how many were originally built, age, options, etc., etc.). The short answer is: 99% of the time cars are a poor investment. As a general rule, most Porsches tend to hold their value much better than other cars, but even they are a game of diminishing returns in almost every case. The 928 is a niche car. The appeal of which is its uniqueness, its history, its build quality and almost never its cache.
What is an Investment Car?
'Investment' cars are cars that were limited in number or are old enough that a very small number of quality examples exist (e.g. Porsche 550 Spyder). More than 60,000 928s were produced worldwide (that's not a small number). While the 928 was a "Super Car" in its day, its day only ended 13 years ago (not nearly long enough to be considered 'vintage'). Investment cars are often models that were only made for a few years, like the muscle cars that routinely sell at auction for over $100k. The 928 went through several design changes from its introduction in 1977 through the end in 1995, but the basic body style remained very true to the original, which tends to make it seem like they're all the same to the average person.
Other investment automobiles are worth more because they were well cared for from the time they were new, while most other examples were driven hard or modified. The 928 was the top of the Porsche line during its tenure and therefore most were well cared for and garage kept. Additionally, the 928 is extremely well built and sturdy, so only the most poorly maintained examples have rusted out or have been junked. In cases of cars being junked, the parts have been salvaged to keep others on the road, so there is no shortage (as yet) of parts for them with a few exceptions. While parts are not inexpensive by any means, but they are readily available.
Current and Future Values of the Porsche 928

There is also the matter of return on investment. An average Porsche 928 can be purchased for $10,000 or under (average usually means you'll be putting money into it due to deferred maintenance). These lower priced sales offset the occasional low mileage GTS that sell for many multiples of that number.
The availability of early model cars in various states of disrepair tends to pull down the value of all others in the same way that one run-down property in a neighborhood can affect the value of others in the area. This, coupled with the high cost of parts and unavailability of experienced mechanics to work on them, has made it an upside-down investment in every case. In all but the most exceptional of cases, there is no way to get out every penny you put into the average Porsche 928 if you add up the parts and labor. They're just not that kind of car. At least not yet.
I'm going to hold onto mine for a while and see what the market brings though, just in case…
Today's post is written by Mike Frye. Mike is a Porsche 928 owner and a friend from Rennlist. As one of the first people to answer my post requesting guest bloggers for 993C4S.com, Mike has served up another great article on the Porsche 928 (see his other post). If you want to get in-touch with Mike you can do so by commenting on this article or using the contact form and I will forward to him.