The Porsche Boxster S has received yet another accolade, as this week it was named the 2013 Best of the Best/Car by Autoweek magazine– defeating more than a dozen contenders. This is the fifth major U.S. award for the Boxster since its launch in June 2012.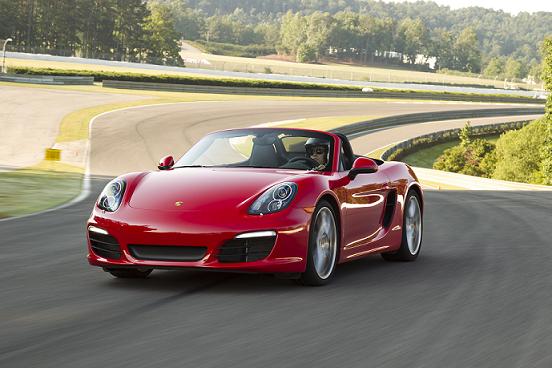 "As the only brand to have two models make our list of top five finalists, Porsche showed up in force," said Wes Raynal, editor of Autoweek. "Both the Boxster S and 911 are stellar vehicles, but ultimately the Boxster S proved an absolute delight to drive, and it claimed the title."
The third-generation Boxster is the latest mid-engine offering from Porsche and was completely redesigned for 2012. Taking styling cues from its heritage, the new Boxster pays homage to the Porsche 550 Spyder and Carrera GT models from decades past.
The annual Autoweek Best of the Best awards are determined by Autoweek's team of editors and include car and truck models that are publicly available and all-new or substantially new for 2013. The judges chose five cars and five trucks as finalists from the list of three dozen competitors, scoring each vehicle on various criteria including drivetrain, ride quality, handling, exterior, interior design and "fun factor." This year, the finalists in the car category were the Porsche Boxster S, Porsche 911, Cadillac ATS, Subaru BRZ and Dodge Dart.
For more information about the 2013 Autoweek Best of the Best awards, visit www.autoweek.com
Other Porsche Blog Posts You'll Enjoy
Guess Which Porsche Just Won the 2012 Esquire Sports Car of the Year?
Not sure about a convertible? The 2013 Porsche Boxster will make up your mind.
Trunk Space in a Porsche Boxster