Three hours into the WEC season opener at Silverstone, Porsche's GTE cars looked to be doing well. Frédéric Makowiecki, in the #91 911 RSR, was in and out of the lead and the #92 car wasn't far behind. Unfortunately, Porsche's chances for a double podium in GTE went up in smoke when Estre's 911 caught fire.
A replay of the fire on the @PorscheRaces 911RSR. This is where driver change practice comes in handy. @kevinestre #6hSilverstone pic.twitter.com/wLCEXbG5l3

— Peter Leung (@BaronVonClutch) April 16, 2017
Fortunately, Estre was able to exit the 911 with no trouble and no injuries. As Peter Leung says above, that's why those driver change practices come in so handy.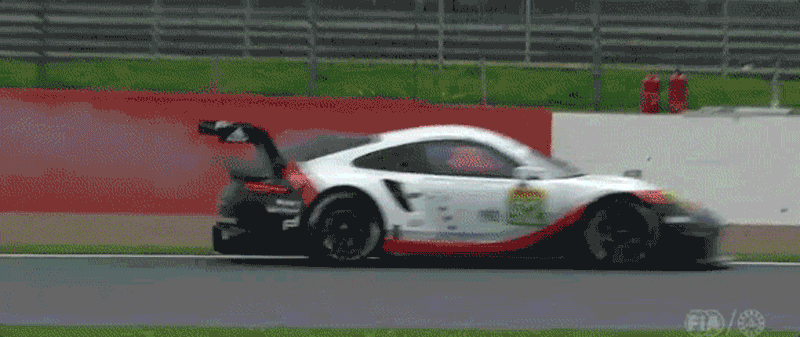 We reached out to Porsche to ask for a cause and the official word at this point is a "technical failure". That's Porsche's way of saying, "don't ask, we're not telling".