Has anyone else noticed what seems to be an uptick in the number of accidents involving Porsches? I subscribe to a number of different news services that update me on things happening in the world of Porsche and lately I've seen a lot of headlines that have to do with Porsches involved in traffic accidents; some minor, some not so minor.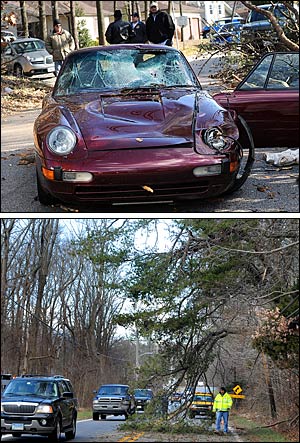 I started noticing this trend a few weeks ago when I reported on a Porsche 993 driver in Maryland whose car was struck by a falling tree (see the images above). The resulting injuries were enough to cause the driver to be airlifted to a nearby trauma hospital (not to mention it severely damaged the car). Obviously, the driver was not at fault in this accident and just the victim of bad luck.
Following closely on the heals of the story above was the unfortunate incident involving a 51 year old Porsche test driver who was killed while putting a Porsche 998 Cabriolet prototype through the paces on the A5 Autobahn in Germany.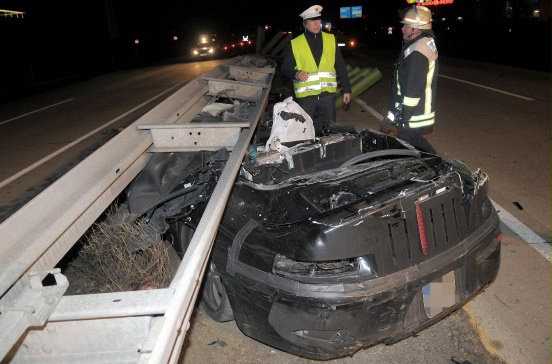 The remains of the 998 Prototype after the incident.
Then, just a week or two ago here in southern Florida, there was a fatal hit and run involving a late model 911 Turbo that claimed the lives of two British tourists.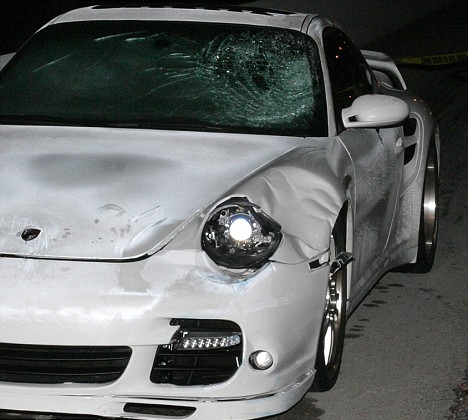 The wrecked Porsche which police believe was the vehicle that struck and killed Craig Elford and Kenneth Watkinson
These stories are really only a small glimpse into the large number of accidents being reported. My question to you is, "what's going on?" Is this simply a function of more Porsches on the road then ever before? Incompetent/irresponsible drivers? Bad luck? Or a combination of all three? Regardless, please remember that just because our cars are capable of great speed doesn't mean that we are!!! Please Drive safe.
Related Posts
Tree Falls on Porsche 993: Injures Driver
A Porsche to Die For
Car Carrier Loaded with Vintage Porsches Hit by Train
Train Wreck Damages 20 Porsche 997s
[Source: Google News Alert Service, GlobalMotors.net, SunSentinal]