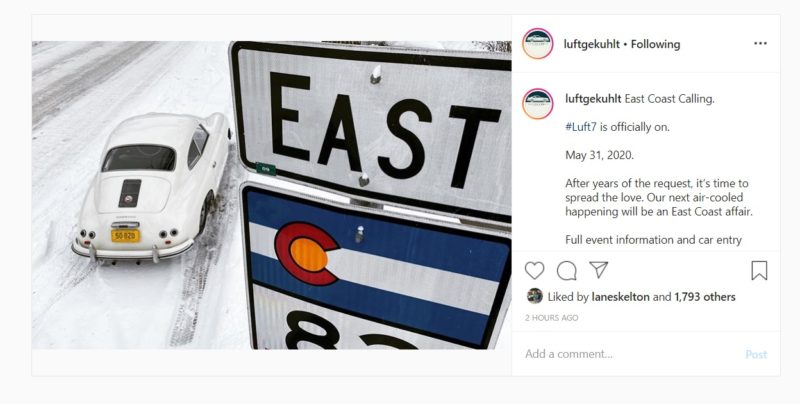 Made official in an Instagram post this morning, everyone's favorite aircooled Porsche show is heading to the eastern United States in 2020. After six years in the Los Angeles area, the show is shipping back east to find a new group of Porsche enthusiasts. There are lots of great Porsches on the east coast, and we look forward to seeing all of the rad machines that show up to this event.
As per usual with Luftgekühlt, we don't get many details all at once. They like to let the information trickle out slowly, and we'll finally hear where the show will be held about three weeks before the event actually happens. As of right now, we don't even know which city on the east coast it will be held. New York might be a good bet, but Philly, Boston, Atlanta, Charlotte? Lots of great big cities on the eastern seaboard that could play host to a great Luft.
What we do know, however, is the date! May 31st, 2020. That's just 165 days away! If your car isn't show ready, you still have time.
As always, we'll let you know the new information as it becomes available. We probably won't be driving our 912E across the country for the show this time, though. Or maybe we should?