After a few months of waiting, Porsche has finally announced their full time driver lineup for the 2014 TUDOR United SportsCar Championship program.  Running a semi-werks program through the CORE Autosport team, the four full-time drivers, plus two additional drivers for the endurance events, are not a huge departure from what was expected, but there is a surprise or two in the mix.
In the #911 car, Porsche has nominated Richard Lietz, and Nick Tandy.  The second car, #912, is to be piloted by Patrick Long teaming with one of Porsche's newest additions to the factory team, Michael Christensen of Denmark.  For the 24 Hours of Daytona, Jorg Bergmeister will work with Patrick and Michael, while Lietz and Tandy will be joined by Patrick Pilet.  No mention was made of third drivers in either car for the remaining endurance races, but the lineups are unlikely to change for the entirety of the North American Endurance Series (consisting of the Daytona 24, the Sebring 12, the Watkins Glen 6, and Petit Le Mans).
In 2013, Richard Leitz not only won the GT class at the 24 Hours of Daytona with the Magnus Racing team, he also won the GTE Pro class at the 24 hours of Le Mans with Porsche AG Team Manthey.  It is safe to say that Leitz is a strong driver, and an excellent choice to pilot the #911.  Nick Tandy, also, is no slouch behind the wheel of an RSR, having helped pilot the Falken Tire team to their season ending GT class victory at Petit Le Mans.  This is a strong pairing, and will certainly put the competition on notice.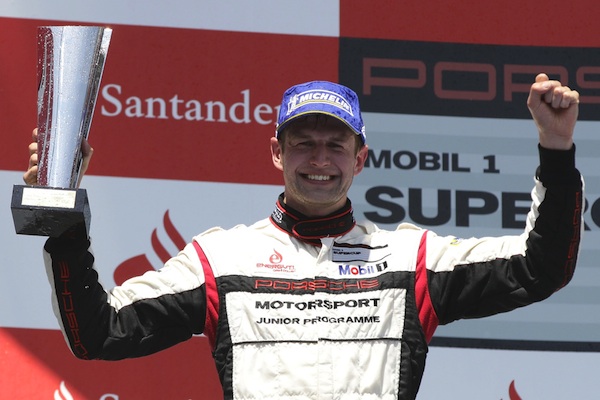 Patrick Long is well familiar with the North American sports car racing scene, having won two ALMS GT championships, and having driven with CORE Autosport in 2013.  Michael Christensen, having driven in the Mobil 1 Supercup in 2013, is hoping to study under the tutelage of  Long in 2014, and should be an excellent student.  The pairing should work well to help Porsche navigate the inaugural season of TUSC GTLM racing.
Porsche also announced that their factory GTLM program will be headquartered out of Porsche Motorsport North America in California, and CORE Autosport will be charged with running the effort on behalf of Porsche from their South Carolina facility.
Other Porsche Blog Posts You Will Enjoy
Pictures, Specs and Pricing for the 911 GT America Built for 2014 United Sports Car Racing Series
Michael Christensen Signed As Porsche Works Driver
Porsche To Continue GT Works Engagement In 2014 WEC
Porsche's Factory Drivers For 2014