They wouldn't! They couldn't! They did! According to AutoTelegraaf.nl the picture below is the first official picture of the eagerly awaited and much anticipated Porsche Panamera. Details were not due until this coming Monday, but it would appear a picture has leaked anyway. It sure looks like a Porsche promotional shot to me at least. See below and you be the judge.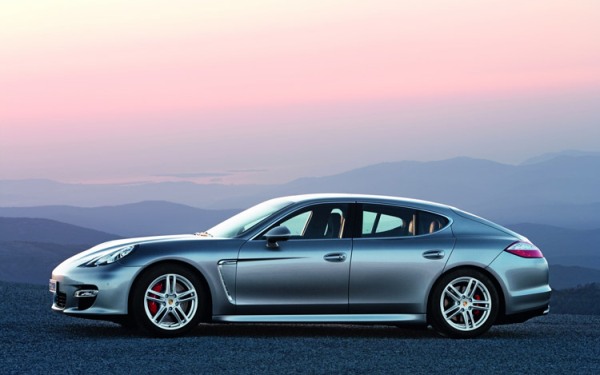 It's better without the camouflage, but it's still not great.
Unfortunately, what the picture doesn't show, and generally thought to be the Panamera's biggest (pun intended) potential design flaw, is a bulging back-end of epic proportions (one that would be right at home in a Sir Mix-a-Lot video). Along with the picture comes some eagerly awaited details and technical specifications.
The Porsche Panamera is 16.3 feet long, 6.3 feet wide and 4.66 feet tall
The wheelbase is 9.6 feet
A drag coefficient of 0.29
Electronic air suspension is standard
So is an Limited Slip Differential
More impressive is that you can opt for two wheel or four wheel drive
Official pricing has yet to be released, but we all know there has been lots and lots of speculation. The Panamera is initially available in S and Turbo trim with other models coming in line over time.
I don't know about you, but I can't wait to see the rest of this car, especially that big but, and see if Porsche pulled one over on all of us! Let's hope they did.
Related Posts
Porsche OFFICIALLY release the 2010 Panamera
More Porsche Panamera Pictures
Never Before Posted Pictures of the Porsche Panamera
Porsche Panamera is Ugly and Expensive
Porsche Panamera Pricing
[Source: AutoTelegraph.nl]